IH2 Azzurra
Dexterous robotic hand.
The right tool for you.
Not sure? Discover all the capabilities of IH2 Azzurra. The completely open source research platform.
Mia Hand:
Upper limb prosthesis.
The first upper limb prosthesis to be externally customizable. Design, without sacrificing performance. Would you like to take a closer look?
Collaborative robotics
and automation.
Not only robotic hands, also robotics for Industry 4.0.
Discover the section dedicated to robotics and our partners HOMBERGER and DOOSAN ROBOTICS.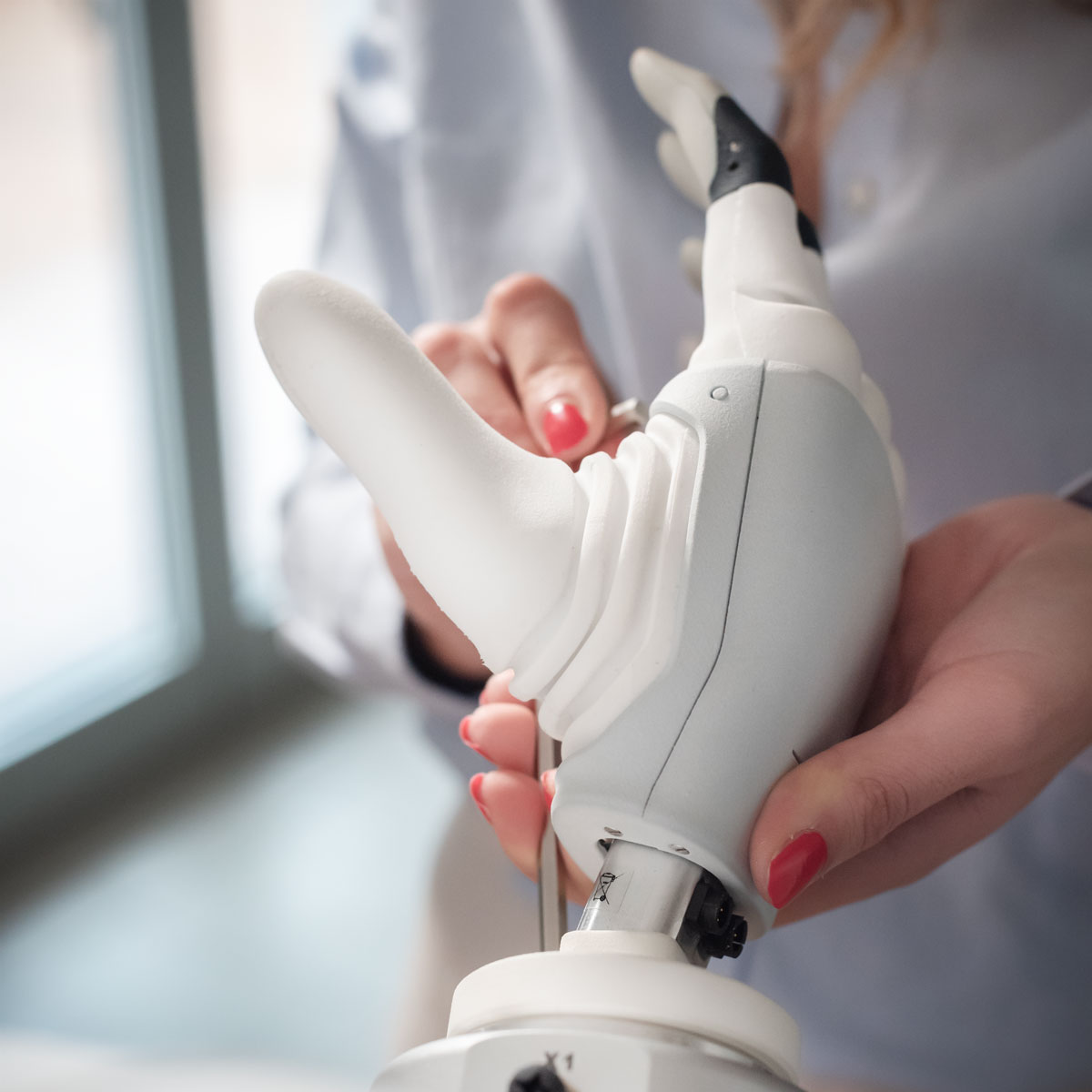 Who we are /
Prensilia
What we do /
Medical
What we do /
Robotics & automation
What we do /
Research
Who we are /
Prensilia
We are a young team, with complementary skills and able to offer reliable and innovative products and services.

What else?
Prensilia is a dynamic reality, straddling research and product development.
We strongly believe in interdisciplinarity and collaboration as main drivers of innovation and technological advancement. We develop, for us and for our customers, mechatronic devices based on the most advanced design and production techniques, thanks to which our solutions achieve unique characteristics.
Our team offers expertise in the major fields of engineering, such as mechanical, electronic, biomedical, software and regulatory.
What we do /
Robotics & automation
Do you have some ideas to develop with Prensilia?
We can find and develop the best solution together with you
Are you an O&P practitioner?
Discover Mia Hand Prosthesis
on the specific website.